Window AC Units vs. Central Air Conditioner vs. Ductless Air Conditioner: Which System Is Best for Old Minnesota Homes?
Summer can quickly become unbearable in Minnesota if you don't have some sort of AC in your home. Being in the heat for too long can lead to dehydration, mental fatigue, heat exhaustion and other physical symptoms. Not to mention that it's just plain uncomfortable!
If you live in an older home and you don't have AC, or you've been using a window unit to get by, you might be wondering if it's worth investing in a centralized system. Or, if you should go with a modernized ductless version.
There's a lot to consider when selecting a new cooling system. So, to help you make the right choice for your home, comfort, and budget, we'll help break down your options by exploring the following topics:
For trustworthy AC installations in Twin Cities, turn to MSP!
For over 100 years, MSP Plumbing Heating Air has provided Minneapolis-St. Paul homeowners with honest, knowledgeable cooling advice and expert installations. Whether you're interested in a central AC or ductless mini-split system, our professionals will take the guesswork out of your options and help you make the best choice possible!
Schedule a free installation estimate today by calling (651) 228-9200. We offer prompt and friendly service, clear and honest pricing (including excellent financing options!) and back up our work with a 100% satisfaction guarantee.
Window AC: Good Option for Temporary Low-Budget Usage
If you're on a budget, a window AC in Minnesota may be your best bet. These are small AC units that are installed in the frame of the window. They work by extracting warm air from a room and replacing it with cool air. Without the need for ductwork or any real installation, they're a very simple and cost-efficient way to stay cool. Especially for older homes that often lack ductwork or may need updated wiring.
That said, window ACs are limited to cooling small spaces, such as a single room or area of your home. If you have a larger home, you'll have to purchase multiple window units. This can add up over time. Plus, they're not visually unappealing and will obstruct your view of the outside. On top of that, they can become a security risk, as the window won't be fully shut without an additional window lock.
Ductless AC: Good Option When You Don't Have Ductwork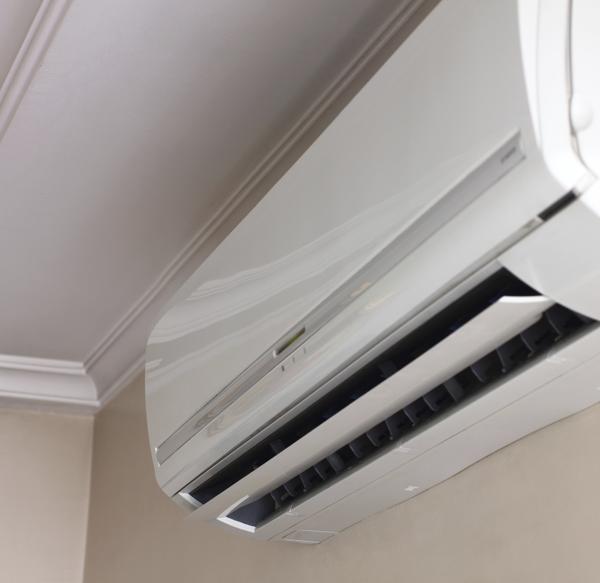 Ductwork is costly and time-consuming to install. If you don't already have custom ductwork installed in your home (which many older homes in Minnesota don't), your best option is to go with a ductless AC system. These systems tend to be more efficient in general, as you won't incur duct losses. And, if you opt for a dual split version, you can enjoy heating and cooling in a two-for-one system.
Ductless mini-split systems consist of both an outdoor compressor and indoor air handling units that are mounted on the wall in rooms/areas of your choice (often referred to as "zones"). Indoor units come in different cooling capacities, so larger areas will require a more powerful unit, which increases the price. Additionally, when you go beyond a certain number of zones, you'll need a more powerful compressor, which can increase your total costs significantly.
In the long run, though, they're very efficient, which means your annual energy savings will be worth any upfront investment. They can also be installed in a matter of 1-2 days, which is great when you need comfort quickly.
Central AC: Good Option if You Have a Gas Furnace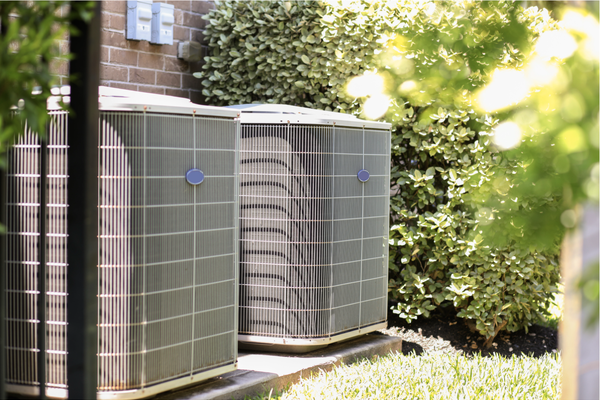 Central AC is a great option if you already have a gas furnace because you can add cooling to your HVAC system while utilizing the existing ductwork. Plus, you can control both your heating and cooling from one centralized location, without the need for separate systems or units.
Another advantage of a central AC system is that it can help to improve your home's indoor air quality. These systems are typically equipped with air filters that remove pollutants, allergens, and other contaminants from the air, improving the overall comfort and health of your home.
Granted, if you've been relying on a wall furnace, then a central AC may not be the best option because you'll still need to install ductwork. In this case, we'd probably recommend a ductless system, but it truly comes down to your needs, long-term homeownership goals, and budget.
Cost Comparison of All Three Systems
Cost-wise, window ACs range anywhere from $150-$500. As we mentioned above, this is a great option for more temporary situations.
If you're looking to install a whole-home comfort system, ductless systems average about $10,000 to install. This may seem higher than the average $7,800 to install a central AC in Minnesota, but it may not factor in other items like ductwork fabrication and installation and potential updates to your electrical panel, which are common occurrences in older homes.
Other Factors to Consider
There are other factors you may need to take into consideration when choosing an appropriate AC system. For example:
The Size and Condition of Your Electrical Panel
An AC installation typically requires a dedicated circuit that is separate from other electrical circuits in your home. If your electrical panel is overloaded or has outdated wiring, it may not be able to handle the additional load of an air conditioning system, potentially leading to frequent electrical problems or even a fire hazard.
Prior to installing a new AC, it's important to have an HVAC professional evaluate the condition of your electrical panel. If necessary, a licensed electrician can upgrade or replace the electrical panel to ensure it can safely and reliably supply the required power to your new air conditioning unit.
Your Household's Comfort Needs
The type of air conditioning system you choose can impact your household comfort. For example, a central air conditioning system that uses ductwork can provide even and consistent cooling throughout your home, while a ductless mini-split system can offer more targeted cooling for specific areas or rooms.
Additionally, the noise level produced by the air conditioning system is another important factor to consider. A central system that is too loud can disrupt your household's comfort and enjoyment, while a quieter ductless system can provide peaceful and comfortable indoor environments.
Your Long-Term Homeownership Goals
One question that you should ask yourself is how long you plan on living in the home. Are you living in a starter home and only plan to stay for a couple years? If so, you might be able to sacrifice on comfort during summer with a portable AC window unit. Especially if your budget is being eaten up by other home repairs you're working on to help sell your home. That said, a centralized or ductless cooling system is a worthwhile investment that many homeowners find highly attractive!
On the other hand, if you see yourself living there for the foreseeable future, it's worth it to invest in a permanent and efficient system to reduce your ongoing energy bills. In this case, either a central AC or ductless system would perform well, as they both last anywhere from 15 to 20 years.
Need help finding the right AC for your Twin Cities home?
Whether you're interested in a central AC, heat pump, or ductless mini-split system, trust MSP Plumbing Heating Air for expert recommendations and honest pricing on the best cooling systems for your Minnesota home.
All new installation estimates are FREE of charge, and we'll even review our convenient financing options and potential rebates to help reduce your upfront costs.
We've been in business more than a century and have more than 1,000 verified 5-star reviews. If you're looking for an efficient, trustworthy team that provides 100% satisfaction guarantees, don't hesitate to call us at (651) 228-9200 today!