SUMP PUMP REPAIR / INSTALL IN MINNEAPOLIS-ST. PAUL, MN
Sump Pump Repairs & Installs Trusted Since 1918
MSP has been helping keep ground and sewer water away from Twin City homes for over 100 years. We install, repair, and replace a variety of sump pump systems with the quality and professionalism you'd expect from a company with over a century of service experience.
1,000+ verified 5-star reviews
Battery backups and ejector pumps available
Upfront, fixed-price quotes
Service Details
Committed to your comfort for every sump pump repair or installation
Many homes in the Minneapolis and St. Paul areas experience basement flooding after heavy rain or showers. If your home is one of them, a sump pump can save you a fortune in water damage and renovations. At MSP, we repair all sump pump brands and models. We also install a variety of excellent sump pump systems, including those that monitor water levels and alert you to potential flooding issues.
Price
How much does sump pump service cost in Minneapolis-St. Paul?
Low

$700

Our Average

$950

High

$3,000+
What factors does MSP consider when determining price?
Repair or replace: Whether you are repairing an existing sump pump or installing a brand new one can affect price, as repairs tend to be more affordable than new installations. In addition, replacing a system is more affordable than a fresh installation, which may require upgrades to a home's electrical and plumbing.
The type of sump pump: MSP offers a wide range of sump pumps to choose from, including submersible and pedestal. Submersible pumps are quiet when they run, which makes them popular despite their slightly higher cost. They also won't clog as much and don't take up as much space as their pedestal counterparts.
Battery backups and alert notifications: Two add-ons that are popular with homeowners include sump pumps with battery backups as well as flooding alarms which notify a homeowner via an app on their phone. Both deliver even more protection than a standard sump pump but will cost a bit more to install.
Schedule service for your sump pump today!
A plumber from MSP will arrive at your home and diagnose your sump pump issue for just $88 (or for free if you're a Total Comfort Club member). If you need a replacement sump pump, we can replace it during that same visit.
Schedule service
Process
Our 5-star sump pump repair/replacement process
We confirm your appointment request

Whether you're looking to repair your sump pump, replace it, or you just aren't sure what you need, you can count on MSP to get the job done to the highest professional standards, starting from the moment you schedule! Just call or schedule online, and we'll have your appointment booked in no time.

We send a licensed plumber to your home

A licensed MSP plumber will give you a courtesy call about 30 minutes before your service visit letting you know they're on their way. Once at your home, they'll introduce themselves and politely ask for the location of your sump pump.

We perform a thorough diagnostic

Before we give you an upfront quote, we'll need to know precisely what's wrong with the sump pump. So we'll perform a thorough diagnostic to identify the issue. If the job requires a replacement sump pump, we'll introduce your options and let you decide which is right for your home.

We repair or replace your sump pump

One great benefit about working with MSP is that we have the tools, spare parts, and even replacement systems ready to go when we arrive at your door. Most jobs are completed in just one visit to your home. And afterward, we'll thoroughly clean up our work area and share helpful tips on how to maintain your new or existing sump pump system.
Schedule service
Customer Testimonial
Called in a panic and they were here in 3 hours...
"Bo & MSP were fantastic! Called in a panic (water all over the basement floor) and they were here in 3 hours. Evaluated the situation and discussed my options so I understood exactly what would happen with the job & the costs. Damn impressive for a Friday afternoon -- Thanks so much Bo for a great, FAST job and getting life back to normal in my little home!"

—Denice H. | Minneapolis-St. Paul
Want to see more excellent 5-star reviews?
Ejector Pumps
A sewage ejector pump protects your home from sewage overflows
When sewers and septic lines cannot handle all the incoming waste, a sewage ejector pump safely channels the wastewater away. Our plumbers are experts on all types of ejector pumps and repair all makes and models. If it's time to replace or install a new ejector pump, our experts can explain all your options and the features of various ejector pump models.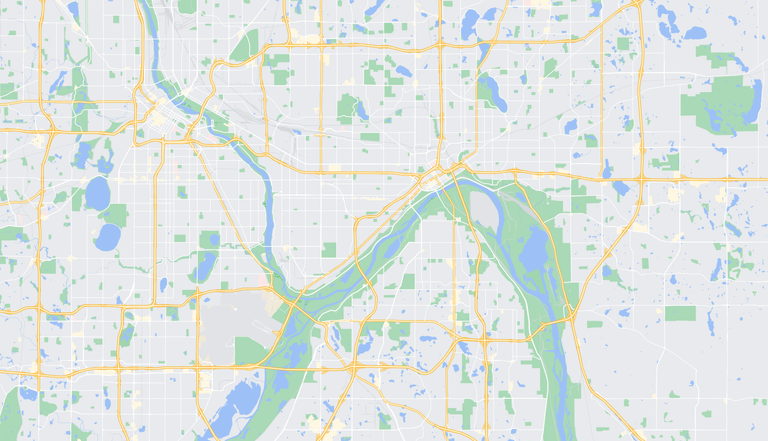 Service Area
Committed to Our Community
MSP Plumbing Heating Air serves the entire Minneapolis-St. Paul metropolitan area and beyond, including Dakota County, Ramsey County, Hennepin County, Washington County, Anoka County, Scott County, and Carver County. This includes the cities of:
Afton
Andover
Arden Hills
Eden Prairie
Hugo

Hopkins
Inver Grove Heights
Lino Lakes
Little Canada
Londsdale
Minneapolis
Minnetonka
Richfield
Shorewood
St. Paul
...And more!
See all cities we service
Book Your Sump Pump Repair or Installation Today
We've delivered unmatched customer service to the Twin Cities for over 100 years. You're in good hands with MSP!