DUCTLESS AC INSTALLATION IN MINNEAPOLIS-ST. PAUL, MN
Ductless AC Installs Trusted by Twin City Area Residents for Over a Century
When homeowners across the Twin City area need a ductless AC replaced, they turn to the company that's been serving their community for over 100 years: MSP. With 1,000+ verified 5-star reviews, we're the most trusted name in replacements by far in Minneapolis-St. Paul!
Extended labor warranties (up to 10 years!)
Convenient and flexible financing plans with approved credit
System rebates filed on your behalf
Service Details
Committed to your comfort for every ductless AC installation
Considering a ductless AC system for your home? You can't go wrong with the experts at MSP. From the initial in-home inspection to the honest recommendations we provide on the latest models from Daiken, Mitsubishi, and Fujitsu, we always have your best interests at heart from start to finish. Call today and ask about our excellent financing options, extended warranty protection, rebates, and more for your new system!
Price
How much does a ductless AC installation cost in Minneapolis-St. Paul?
Low

$4,000

Our Average

$10,000

High

$20,000+
What factors does MSP consider when determining price?
The number of rooms in the home: Ductless AC systems require an indoor unit (an air handler) to be installed for every room or "zone" it cools. Larger homes with more rooms require more air handlers, which in turn increases the cost of the installation.
The size of the system: Ductless system size is measured in BTUs, or British Thermal Units. The higher the BTU range, the more you'll pay for the unit itself. Size is important because it impacts how hard your system works to cool your home. If the system is too large or too small, it can wear the system out and lead to a replacement much sooner than necessary.
The system's efficiency rating: High-SEER systems are excellent at reducing your energy costs in the summer. So they may be worth the higher cost if it's within your budget to do so. If you aren't sure, our Comfort Advisors will give you an honest review of SEER scores and which would be best for your home according to your budget.
Convenience features: Ductless AC systems come with a variety of convenience add-ons like smart thermostats, zoning capabilities, and variable speed motors. If you're interested in a particular feature, just let your Comfort Advisor know and they'll share the costs and benefits with you.
Schedule a FREE ductless AC installation estimate!
We offer no-obligation installation estimates that are 100% free of charge for Twin City area residents. So whether you're shopping around or know exactly what you want, our expert Comfort Advisors are here to help everything go right.
Schedule estimate
Process
Our 5-star ductless AC installation process
We schedule your free in-home estimate

The first step toward installing your brand new ductless AC system is a free in-home estimate. To get the ball rolling, simply give us a call or schedule online. There's a good chance we can get you in as early as today, so call us at your earliest convenience!

We discuss your comfort needs

Families have different comfort needs and different kinds of homes. The job of an MSP Comfort Advisor is to get as much information as possible about your home and your ideal system before narrowing down the brands and models that are the best fit.

We help you select the perfect ductless AC system

We'll present you with options that fit your needs and your budget and then help you weigh the pros and cons of each system. You'll receive upfront pricing for each system, as well as assistance with financing upon request. We'll even take care of any manufacturer rebates on your brand new system for you!

We install your system to the highest industry standards

We'll arrive on installation day with your brand new ductless system and an experienced crew of licensed HVAC professionals to install it. Nine times out of ten, we'll finish your project in just one visit to your home. After completing the job, we'll test our work and make sure you're comfortable with how the new system works.
Schedule your estimate
Customer Testimonial
These guys go above and beyond...
"This is absolutely one of my favorite companies, from the sales process to the service to the follow-ups. The team is experienced, educated, and helpful. I installed a ductless AC/Heat unit last year, and they provided me with ample education in a non-salesy way. I didn't feel pressured and compared their process to the other companies I was looking at. MSP, by far, had the best professionalism and follow-through. I'm grateful for their text reminders when I have service coming up on their product (something they provide free of charge, and I have low on my priority list with everything life throws at you). I rarely rave about a service company but these guys go above and beyond - thank you for being organized and professional with us! We value your work."

—Leah H. | Minneapolis-St. Paul
Want to see more excellent 5-star reviews?
Why Go Ductless?
Why go with a ductless AC system?
MSP has installed hundreds of ductless systems in the Minneapolis-St. Paul area. So we've seen their capabilities up close and absolutely love the benefits they offer our customers.
That said, a ductless AC system may not be for everyone. Here are a few of the reasons why you'd choose a ductless system over a central AC system:
The system is for a converted living space. If you're remodeling or adding rooms to your home (e.g. additions, remodels, attics and garages), ductless AC systems can efficiently cool areas without needing to install ductwork.
You want the most energy-efficient system possible. Many modern ductless AC systems are ENERGY STAR® rated. The more efficient your system is, the more you'll save on cooling costs over the system's lifespan. For example, many homeowners report saving up to 50% on their energy bills compared to when they used central cooling.
You want the cleanest indoor air possible. Since ductless AC systems don't require ductwork, there isn't a risk of dirty ductwork contaminating your indoor air. Also, many ductless AC systems have filters that can purify your air of odors and allergens.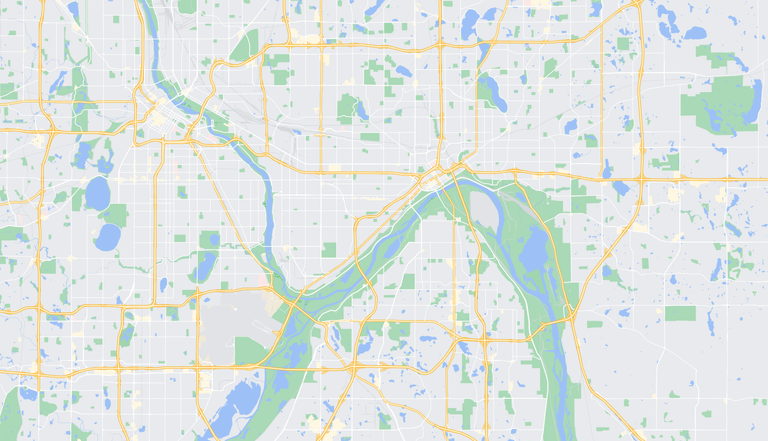 Service Area
Committed to Our Community
MSP Plumbing Heating Air serves the entire Minneapolis-St. Paul metropolitan area and beyond, including Dakota County, Ramsey County, Hennepin County, Washington County, Anoka County, Scott County, and Carver County. This includes the cities of:
Afton
Andover
Arden Hills
Eden Prairie
Hugo

Hopkins
Inver Grove Heights
Lino Lakes
Little Canada
Londsdale
Minneapolis
Minnetonka
Richfield
Shorewood
St. Paul
...And more!
See all cities we service
Book Your Free Ductless AC Install Estimate Today
We've delivered unmatched customer service to the Twin Cities for over 100 years. You're in good hands with MSP!