SEWER LINE AND DRAIN INSPECTION IN MINNEAPOLIS-ST. PAUL, MN
Find and Prevent Hidden Sewer Pipe Problems in Minneapolis St Paul
MSP has performed hundreds of sewer video inspections in homes across Minneapolis-St. Paul. We offer this service to our customers so that they can make more informed decisions about the state of their home and plumbing system.
Convenient same-day service
100% satisfaction guarantee
Honest, upfront pricing
Service Details
Committed to your comfort for every sewer video inspection
MSP video inspections allow us to diagnose and fix plumbing problems faster and more efficiently while also giving our customers as much information as possible to help them make informed decisions about their home's plumbing. During the procedure, we'll go right into your sewer or water line to identify potential problems. The images are then transferred to our computer for analysis. This eliminates guesswork when diagnosing sewer and drain problems.
Factors
What goes into a sewer video inspection in Minneapolis-St. Paul?
You deserve to know exactly what's causing your home's plumbing issue.
Some factors that can impact your sewer video inspection cost:
Rooter and drain snake services: If our camera inspection identifies a blockage, we want to make sure you're aware of it. If you choose to remove the clog, we can almost always have it cleared in the same service visit as the inspection.
Repairs to the sewer/water line: If the camera inspection identifies a crack or broken pipe or drain, it's important to bring that to your attention. Your plumber will give you a fixed-price quote for the work involved, and you can decide to either postpone the service or take care of it that same day.
Schedule a sewer video inspection today!
A licensed plumber from MSP will arrive at your home and perform a thorough sewer line inspection. If we do identify a clog, we'll provide you with an upfront, fixed-price quote for the work.
Schedule service
Process
Our 5-star sewer video inspection process
We confirm your appointment request

Scheduling a sewer video inspection is as easy as picking up the phone or using MSP's convenient online scheduling form. Once we're in touch, we'll confirm your date and give you a reminder call on the day of your scheduled visit.

We send a licensed plumber to your home

Your plumber will arrive right on schedule with all of the necessary equipment to both locate and eliminate any clog in your home's pipes or drains. Every plumber and drain specialist at MSP is licensed, insured, and expertly trained to ensure our customers receive the best experience possible.

We perform your sewer video inspection

Your plumber will move the camera through the pipe or drain line, inspecting every inch for potential blockages. A nearby computer lets them spot potential issues with ease. If we identify a clog or potential blockage, we'll make sure you're aware of the issue and give you a fixed-price quote for the work.

We resolve any clogs or blockages

If you choose to remove a clog or blockage, chances are we can have the work completed in the same visit as the inspection itself. Most drain clearings are completed in just an hour in your home. For more extensive work like sewer line repairs, it may take a little longer. Regardless, once we've completed the work, we'll make sure you're 100% satisfied and leave your home as clean or cleaner than how we found it.
Schedule service
Customer Testimonial
Arrived right on time. An hour later, the job was complete.
"After spending a whole day trying to clear a clogged drain and getting nowhere, I called Minneapolis St. Paul Plumbing Heating Air. It was a weekend, and a human being picked up the phone. She was polite, understood my problem, and set up an appointment for the next morning. Nick arrived right on time, assessed the situation, and went to work fixing it. An hour later, the job was complete and all cleaned up. Nick was a great guy who took care to understand what he was working on in my older home. Fantastic."

—Greg S. | Minneapolis-St. Paul
Want to see more excellent 5-star reviews?
Benefits
Benefits of a Sewer Video Inspection
Our video inspection camera goes down into your sewer line so that you can find the source of hidden problems and fix them once and for all. It also helps identify potential sewer problems that could arise in the future.
Some of the additional benefits of a video inspection include:
Reduced labor costs & faster completion times: A camera inspection ensures a plumber doesn't have to guess at the location of the clog. They will know precisely where it is, which saves the homeowner both time and money.
Guarantees the work was completed successfully: If even the slightest bit of blockage remains, it could lead to a return visit from your plumber and more money spent. So we like to verify the clog is gone with a second inspection after the job is complete.
Identify problems beforehand: New homeowners rarely consider bringing in a plumber to review the home's sewer network prior to signing. But this is a critical step in the home buying process because it can help identify problems before clogs or other damage occurs. When it comes to a thorough sewer review, nothing is better than a video inspection.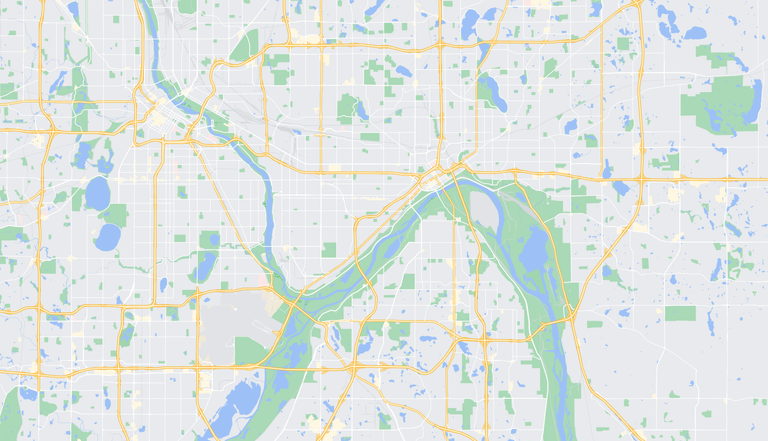 Service Area
Committed to Our Community
MSP Plumbing Heating Air serves the entire Minneapolis-St. Paul metropolitan area and beyond, including Dakota County, Ramsey County, Hennepin County, Washington County, Anoka County, Scott County, and Carver County. This includes the cities of:
Afton
Andover
Arden Hills
Eden Prairie
Hugo

Hopkins
Inver Grove Heights
Lino Lakes
Little Canada
Londsdale
Minneapolis
Minnetonka
Richfield
Shorewood
St. Paul
...And more!
See all cities we service
Book Your Sewer Video Inspection Today
We've delivered unmatched customer service to the Twin Cities for over 100 years. You're in good hands with MSP!