DRAIN CLEANING IN MINNEAPOLIS-ST. PAUL, MN
A Century of Trust Behind Every Drain and Sewer Cleaning
When homeowners in the Twin City area have a clogged drain or sewer line, they turn to MSP for help. That was true over 100 years ago, and it stands true today, as we work hard to give each and every customer reliable and professional service in the Minneapolis-St. Paul area.
Convenient same-day service
Hundreds of drains cleared annually
Camera inspection services
Service Details
Committed to your comfort for every drain and sewer cleaning
There aren't many plumbing contractors in Minneapolis-St. Paul who can say they've been cleaning drains for over a century. In fact, you'd be hard-pressed to find a drain specialist with as many tricks up their sleeve as ours have. Our experts arrive with drain cameras, rooters, drain-friendly cleaners, and much more, to ensure each job is completed to the highest professional standards. In other words, your drains are in good hands with MSP!
Price
How much does a drain clearing cost in Minneapolis-St. Paul?
Start with a diagnostic for just $88
We'll arrive at your home and perform a diagnostic of your drain for just $88, or for free if you're a Total Comfort Club member. While price varies depending on what's causing the clog, you can always count on MSP to give you honest advice and multiple repair options.
What factors does MSP consider when determining price?
Clog location: The most common clog in a residential home is a secondary drain clog (a sink or toilet drain, for example). But if you see backups in multiple places around your home, it's probably a sewer line issue. Secondary drain line cleanings tend to be more affordable than sewer line cleanings simply because the clog is tougher to reach.
Clog difficulty: Any number of things could be clogging up your drain or sewer line, and the most challenging clogs will require a bit more time and cost to remove. The good news is, we've seen everything that can go down a drain after 100 years in the business. If it can clog a drain, we've fixed it, and probably more than once!
The plumber you hire: The more experienced the plumber, the more they'll charge to clear a drain or sewer line. But an experienced plumber will repair it correctly the first time, which will save you money in the long run.
Schedule your repair
We've been cleaning and clearing drains and sewers in Minneapolis-St. Paul for over 100 years. Nobody in town will give you the same honesty, transparency, and respect as your friends at MSP.
Schedule service
Process
Our 5-star drain cleaning process
We confirm your appointment request

Setting up a drain cleaning appointment with MSP is as easy as picking up the phone or using our fast online scheduling form. Once we're in touch, we'll confirm your date and give you a reminder call on the day of your scheduled visit.

We send a drain specialist to your home

A licensed drain specialist from MSP will arrive at your home, introduce themselves, and ask to see the problem drain. Our plumbers wear shoe covers at all times while in your home and are careful to protect your flooring and cabinets when they inspect and perform work on your drains.

We diagnose the issue and provide upfront pricing

A thorough diagnostic may include a camera inspection or the removal of your P-Traps, slip joint connections, or drain kits to identify the problem. Sometimes we can find the issue right then and there. Other clogs may require a rooter (drain snake) or sewer line access. Regardless, you're always given a fixed-price quote for the work before we begin.

We clean and clear your drain or sewer line

This is where the magic happens. We'll have your drain cleaned and cleared in record time and will thoroughly test the drain to make sure our fix is working as intended. Our drain specialists will ensure their work area is as clean or cleaner than how they found it and always make sure you're 100% satisfied with the results before they head out.
Customer Testimonial
Very professional and knowledgeable...
"The MSP technician (Peter) was very professional and knowledgeable. He ensured no outside snow or dirt was tracked into the house and cleaned up afterward. He inspected all the faucets and drains throughout the house to ensure I had no issues or potential problems. MSP has a great service plan at a reasonable rate. Give them a call."

—Andre O. | Minneapolis-St. Paul
Want to see more excellent 5-star reviews?
What's Included
What does a drain cleaning service include?
St. Paul drain clog repairs: Let our professional plumbers repair your plugged toilet, clogged or slow drains (including sink, shower, and floor drains).
St. Paul video inspections: Performing a video inspection allows us to see inside your drain and sewer lines to determine the real cause of the problem.
St. Paul Bio-Clean organic drain cleaner: Bio-Clean is a drain cleaner that is safe for you, your pipes, and the environment. We use this for the toughest drain cleaning jobs.
St. Paul rooter services: Have a problem drain where plunging and snaking isn't enough? We've got the tools for that, too.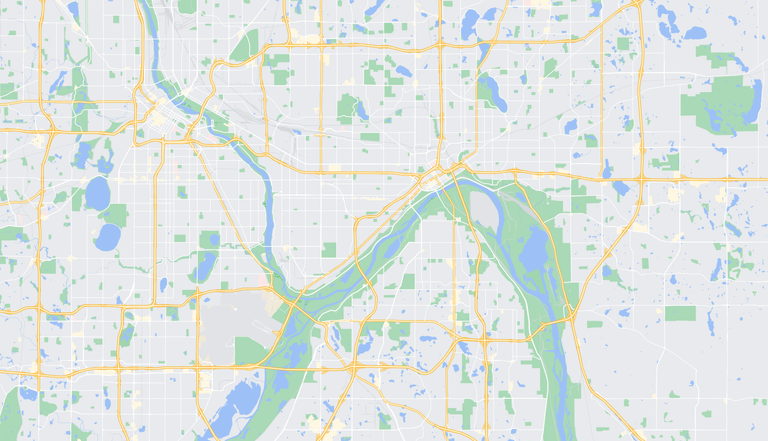 Service Area
Committed to Our Community
MSP Plumbing Heating Air serves the entire Minneapolis-St. Paul metropolitan area and beyond, including Dakota County, Ramsey County, Hennepin County, Washington County, Anoka County, Scott County, and Carver County. This includes the cities of:
Afton
Andover
Arden Hills
Eden Prairie
Hugo

Hopkins
Inver Grove Heights
Lino Lakes
Little Canada
Londsdale
Minneapolis
Minnetonka
Richfield
Shorewood
St. Paul
...And more!
See all cities we service
Book Your Drain Cleaning Service Visit Today
We've delivered unmatched customer service to the Twin Cities for over 100 years. You're in good hands with MSP!