How To Protect Your Home and HVAC System During a Power Outage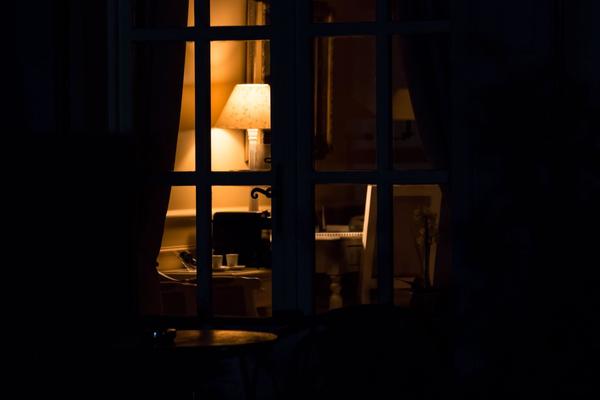 When power grids overload, Minnesotans are faced with blackouts and power outages. While it's more common for cold winter storms to cause power outages (such as the record-breaking snowstorms in 2021 that left over 30,000 homeowners without power), the state is facing the risk of more summer power shortages for the foreseeable future. According to the region's grid operator, Midcontinent Independent System Operator (MISO), it's projected that capacity will only continue to decline amidst growing demand through 2023 and beyond.
Protecting your HVAC system and home is important to help you stay comfortable through power outages and reduce the risk of repairs. This blog will cover how to prepare your air conditioner, furnace, and home for a power outage and what to do once the power returns:
Schedule HVAC tune-ups to prepare your system for power outages
How to Protect Your Cooling System & Home During Summer Power Outages
What You Should Do To Prepare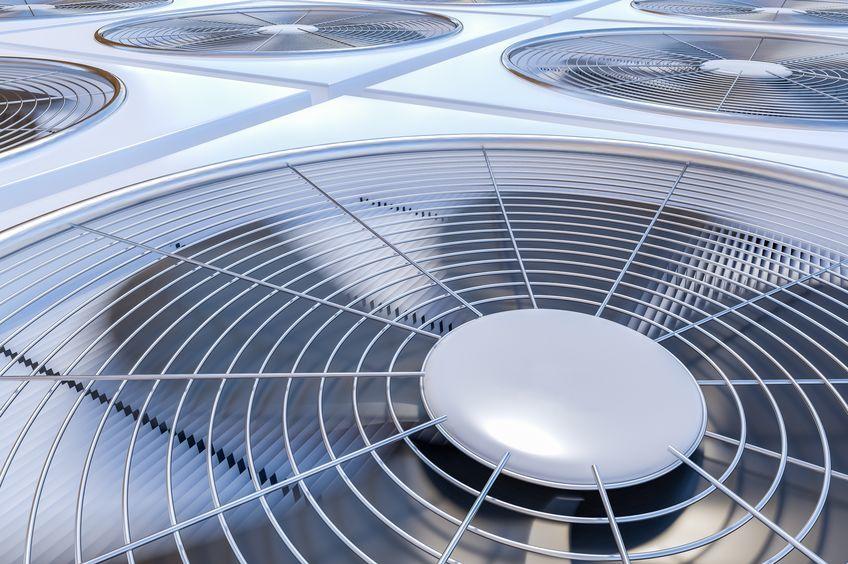 How to prepare for a power outage in the summer:
Buy battery-powered fans, portable phone chargers, flashlights, and extra candles. These will keep you cool and ready for the lack of light.
Have ice packs, ice, and a cooler on hand. You can move the ice packs from your freezer to a cooler with ice and water during a power outage. You can dunk towels in the cooler and cool yourself down with them. Freezing plastic water bottles is an easy and cost-effective way to make ice packs that easily fit in your cooler.
Turn off all the lights and close any drapes, blinds, and doors. This will help your home stay cool after you shut off the air conditioner. Remember to turn on one lightbulb so you can tell when the power is back on.
To protect your cooling system during a power outage, turn it off at the circuit breaker and thermostat. This prevents a power surge from occurring when the power comes back on, which can damage your air conditioner.
Protect your equipment and ensure it performs properly after a blackout by booking a semi-annual air conditioner or heat pump tune-up. While you can't always predict when a power outage will happen, you can schedule air conditioner or heat pump tune-ups with a professional HVAC technician before the cooling season starts.
What To Do After A Power Outage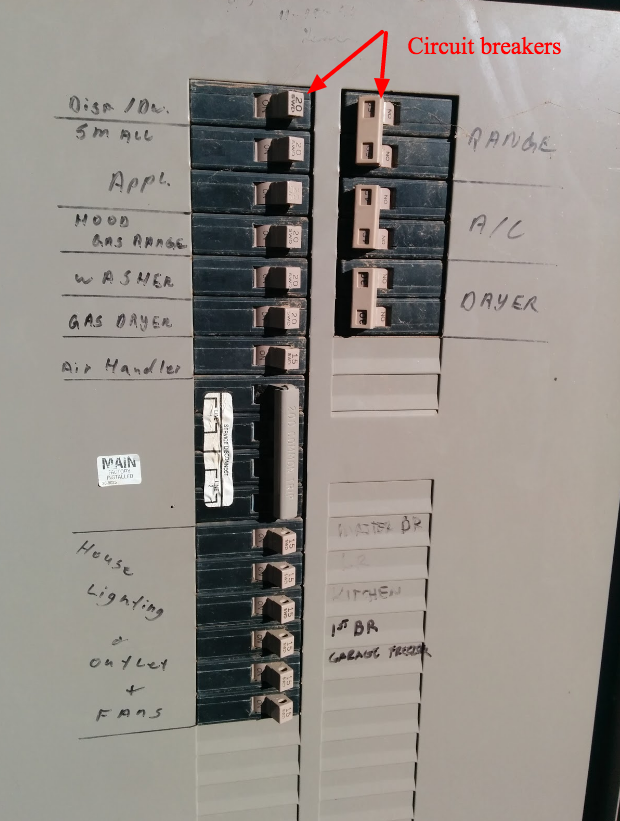 After a power outage, you will need to restart your air conditioner or heat pump, which is straightforward and shouldn't take too long.
Wait at least 30 minutes to turn the cooling system back on. Once the power kicks back on, you should still wait to turn on your cooling system to avoid overextending your electrical system. Don't turn your thermostat on until you've checked the circuit breaker.
Check that your cooling system circuit breaker hasn't tripped. The circuit breaker with an "HVAC," "air conditioner," or "heat pump" label will be in a neutral (middle) position when it's "tripped." You may not have breaker labels, so check if any breakers tripped. Circuit breakers trip and shut off the flow of electricity to protect your equipment from electrical damage.
If you see that multiple circuit breakers have tripped, you probably have more serious electrical system damage. Contact a licensed electrician immediately.
To reset a tripped cooling system circuit breaker, move the switch to the "OFF" position, then back to the "ON" position. Wait 30 minutes for the breaker to reset, then turn your thermostat back on.
Your cooling system should turn on and work like usual if the power outage didn't damage it. Otherwise, call a knowledgeable technician to look at your cooling system if:
Your cooling system doesn't turn back on since it's likely that a surge of electricity from the power returning damaged it.
The circuit breaker trips again—do NOT reset it. Contact an HVAC technician immediately. Your air conditioner may be overheating and drawing too much power, and the circuit breaker is tripping to prevent electrical damage or a fire.
Your air conditioner is blowing hot air or making odd noises.
It is time for your semi-annual tune-up or if you want to verify your system survived the power outage without any damage.
How to Protect Your Heating System & Home During Winter Power Outages
What You Should Do To Prepare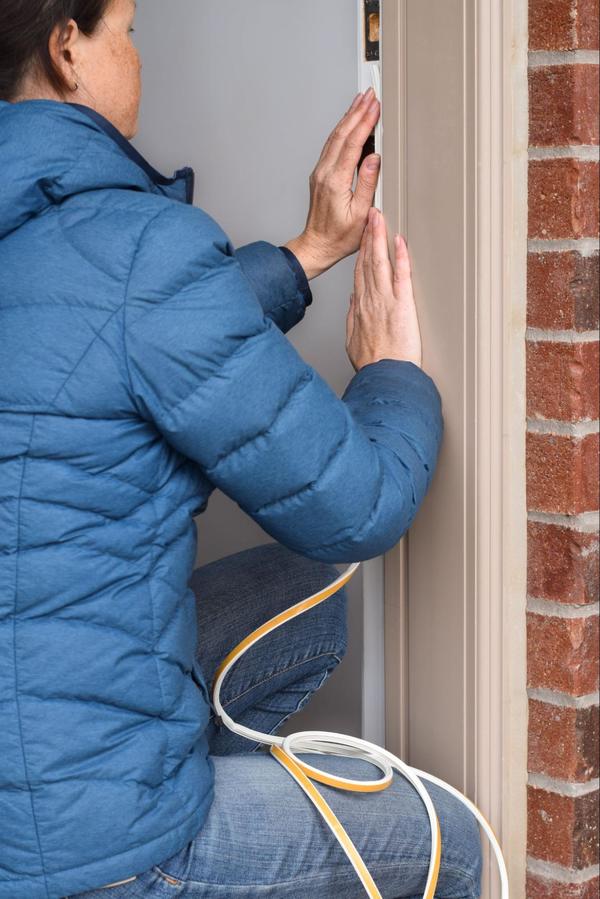 To keep warm and avoid damage to your home during a winter power outage:
Move everybody in the home into one room with heavy drapes and carpet. Make it fun by camping out in the warmest room in your house, which is usually the basement. According to the Department of Energy, hanging two heavy, durable drapes as close as possible to the windows will create tighter air space and reduce heat loss by up to 10%. Make sure your drapes fall onto a window sill or floor. For added protection, you can seal the sides and bottoms of the drapes to the wall with Velcro or magnetic tape. Hard surface floors with throw rugs or carpeted floors will further prevent heat loss.
Fill a tub with hot water. This can raise the temperature in a room enough to bring you some comfort.
Properly insulate doors and windows with caulk and weather-stripping. Storm windows offer added insulation, or you can cover the windows with plastic from the inside to help keep out the cold. About 38% of the heat in your home escapes through cracks, so keep the doors closed and block out drafts with towels. You can shove the towels beneath your doors.
Consider using a generator to power an alternative heat source for your home. A whole-home generator is more stable than a portable one. However, either will work. Do not use gasoline-powered generators inside your home. Make sure to have carbon monoxide and smoke detectors with fresh batteries if you're using an alternative heat source.
Purchase flashlights, battery-powered portable radios, and battery backups for your phones.
Turn off all lights and unplug all sensitive electronics. You want to protect your expensive televisions and other electronic equipment from voltage irregularities. Keep one light on to check when the power comes back on.
To help prevent a power surge from occurring when the power comes back on, shut off your heating system at the circuit breaker and thermostat. If you have a gas furnace, keep the pilot light lit if possible.
To ensure that your heating system performs at its best when the power is restored, book a heating system tune-up for your boiler, heat pump, or furnace.
Shut off your home's water valves to prevent frozen and burst pipes. You can reduce the risk of water pipes bursting with this blog, "How to Keep Pipes From Freezing in Minneapolis." Basic tips include turning faucets on at a trickle, wrapping pipes in a newspaper, and opening kitchen and bathroom cabinet doors to let warm air circulate around the plumbing system. Have an expert plumber perform a pipe leak inspection to assess which of your pipes would be most vulnerable to bursting.
What To Do After the Power Outage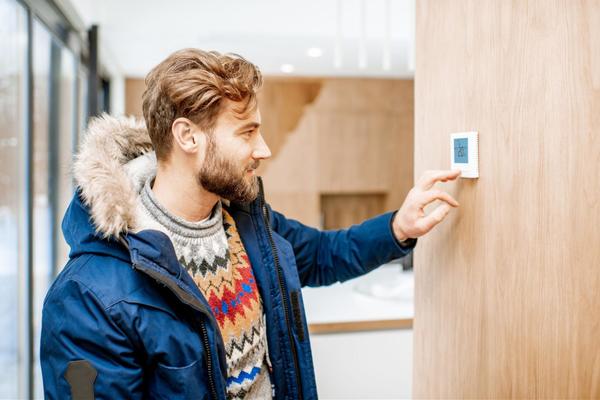 Once the electrical grid comes back on, you'll want to restore power to your heating system.
Keep the circuit breaker for your heating system turned off for another 30 minutes. You want to ensure the power supply won't fluctuate as other households start turning on their appliances. Leave your heating system turned off until the power stabilizes; otherwise, a power surge can damage your equipment.
Check that the thermostat is working. Power outages often cause digital thermostats to reset, so you should test that the display turns on and the settings are correct.
Check that the heating system's circuit breaker hasn't tripped. The breaker might have "tripped" or moved into a neutral (middle) position to shut off the flow of electricity. If it's tripped, you can reset it by pushing the breaker to the "OFF" position and then "ON." Wait 30 minutes so the breaker can reset itself before turning the thermostat back on.
If you see that multiple circuit breakers have tripped, you probably have deeper electrical system problems. Contact a licensed electrician immediately.
Call a professional, licensed HVAC technician in the following circumstances:
If the heating system's circuit breaker keeps tripping, do NOT reset it again. You might overload and fry your heating system.
If your heating system or thermostat will not turn back on.
If your heating system turns back on, but you notice unusual noises or odors coming from it. Turn off the system and call a technician.
The power outage lasted several hours or longer. You want to verify that your furnace has no damage.
Beyond your HVAC system, check that none of your plumbing pipes have frozen or burst. Never try to thaw a frozen pipe with a torch or open flame. Instead, you can use a hair dryer to warm up the part of the pipe closest to a faucet and then work outwards. If all else fails, contact a plumber for a pipe leak repair.
---
Need Help Restoring or Preparing Your HVAC System For a Power Outage? Contact MSP Plumbing Heating Air!
For over 100 years, Minneapolis-St. Paul homeowners have relied on us to provide them with high-quality HVAC maintenance that keeps their cooling and heating systems performing efficiently. We offer same-day tune-ups for air conditioners, furnaces, heat pumps, and boilers, backed by a 100% satisfaction guarantee.
To stay comfortable all year long, enroll in our Total Comfort Club. Club members receive two annual tune-ups, waived diagnostic fees, and discounts on repairs.
If you're concerned that a power outage has damaged your HVAC system, MSP is here for you. We provide diagnostic troubleshooting, repair, and installation services for any brand or model of air conditioner, heat pump, boiler, or furnace.
Call us today at (651) 228-9200 to see why we have over a thousand 5-star reviews!