How To Save Money on Your Winter Energy Bills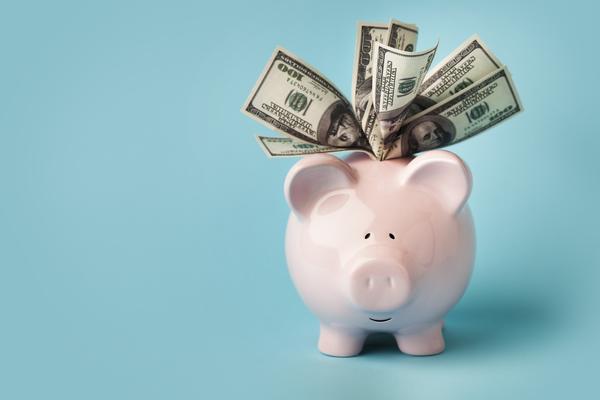 Winter is upon us. Stay proactive about whole-home comfort to prevent seeing an exponential rise in your heating expenses. Despite inflation, you can stay cozy with festive cheer minus the high utility bills this season.
Here are a few stress-free tips to help you avoid spending a fortune this winter on your heating bill:
Below, we'll explain how each of these tips can help save you money.
Keep Energy Bills Low This Winter With Help From MSP Plumbing Heating Air
Worried about increasing utility costs in Minneapolis-St. Paul, MN for winter? Get ready for this year's cold spells by having your boiler, heat pump, or furnace maintained by MSP's HVAC technicians. Our heating experts will ensure your system is ready and performing at its best so that you stay comfortable and aren't wasting money due to inefficient performance.
Call us today at (651) 228-9200 to see why we have over a thousand 5-star reviews and why Minnesotans have trusted us with their comfort for over a century.
Use Heavy Drapes & Throw Rugs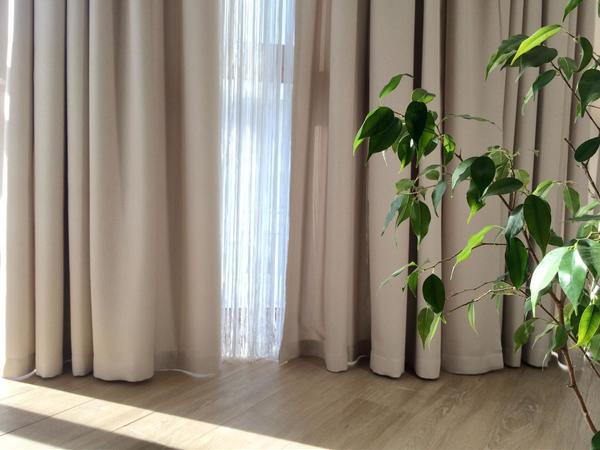 If you enjoy seasonal decorations and refreshing your home decor, you'll appreciate that changing out your drapes and throw rugs can help you save money. The thin, sheer drapes you have hanging up during the summer won't do you any good during the winter. It's time to switch them out for heavy, durable floor-length drapes that help trap warm air in and chilly breezes out. Choose two drapes hung together to create a small air gap, maintaining even temperatures.
According to the Department of Energy, fully closing your drapes can reduce heat loss by up to 10% and increase the thermal comfort of the room. For extra protection, you can use Velcro or magnetic tape to tightly secure the drapes to the wall at the sides and bottoms to reduce heat loss further.
Another decor idea that helps to warm your home while reducing heat loss is laying down throw rugs on any hard-surface floor (e.g., hardwood, vinyl, tile, etc.). This minimizes drafts between the floorboards. The better you can insulate your home, the more money you'll save on heating costs.
Upgrade to a Smart Thermostat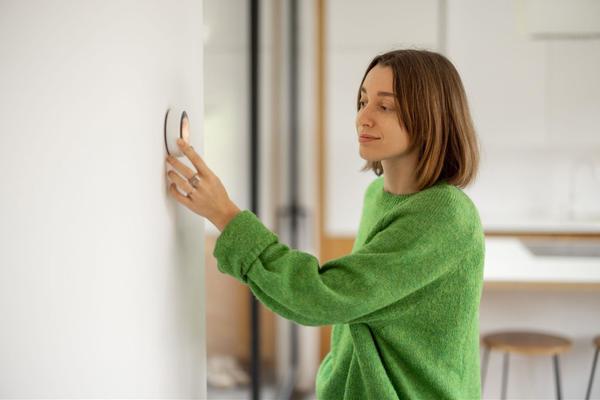 Installing a smart thermostat can significantly improve your home's comfort and lower utility bills. Smart Wi-Fi thermostats can learn and adjust the temperature based on your household's habits and schedules.
The Department of Energy states that homeowners can save as much as 10% a year on energy costs by turning back their thermostats by 7°-10°F for eight hours a day. Between work, school, and errands, it's easy to rack up those hours, so make sure you reap the cost savings. With a smart thermostat's geofencing abilities, it'll automatically turn back your thermostat whenever you leave home so that you don't have to adjust it manually. This way, you aren't heating an unoccupied home or relying on your memory to change the temperature.
The same concept applies to vacations. It's tempting to shut off the heat while away from home, but we don't recommend it. Not only do you risk frozen pipes bursting, but you risk damaging your furnace or heat pump when you turn the heat back on. When your heating system has to bring the indoor temperature up to your set point suddenly, it places strain on the system. Instead, allow your smart thermostat to keep your home just warm enough to protect the system while you're away. This could help you avoid damaging the system or being stuck with a high energy bill.
Change the Direction of Your Ceiling Fan
Your ceiling fans don't just cool your home during summer—they can also help warm your home during winter. Reverse your fan's rotation to push cool air upward and mix it with the rising heat. This mixed air then spreads downward, warming the room. Learn more in: "Can A Ceiling Fan Actually Keep You Warm?"
Be More Efficient With Holiday Lights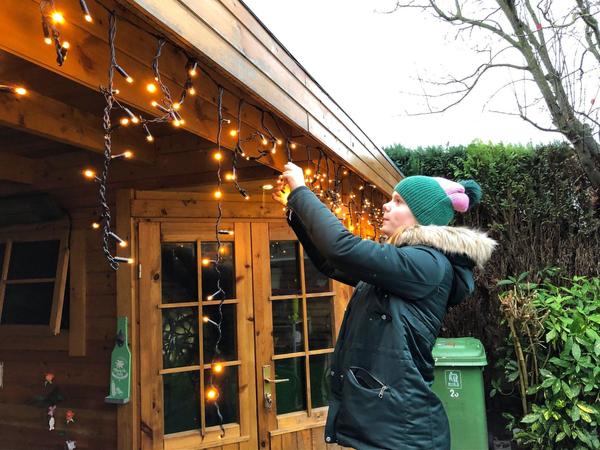 Minnesotans love to put up cheery holiday lights during the gloomy winters to brighten up the dark mornings and early evenings. However, this can take a toll on your energy costs. With the following swaps, holiday lights can stay on without increasing your energy bills:
LED Holiday Lights: According to the Department of Energy, homeowners can save around 75% on energy costs by investing in LED holiday lights. These bulbs last about 25 times longer than incandescent ones, so you'll continue to enjoy the cost savings for years to come. If you like shopping post-holidays for discounts, you can pick up LED lights in various colors on sale, and you're set for numerous holiday seasons.
Light Timers: Set your holiday lights on a timer to keep them on only when people are awake to enjoy them so that you don't waste energy. You can buy these timers at any general big box store. Plug the lights into the timer, set the time you want the lights on, and you're done.
Solar Outdoor Lights: Installing solar lights on your outdoor walkways ensures that your ground stays illuminated. You can also string up waterproof outdoor solar fairy lights in your backyard for a moonlit effect. Either option can help you see a noticeable reduction in your utility bills.
EnergyStar Lightbulbs: EnergyStar-certified lightbulbs use 90% less electricity than their incandescent counterparts and are usable for any light socket. An EnergyStar bulb lasts longer than an incandescent one and can help you save $55 in energy costs on average throughout its lifespan.
Dimmer Switches: Dimmer switches mean you don't have to draw as much power to enjoy comfortable mood lighting. You'll save energy and prolong a lightbulb's lifespan.
Schedule a Heating System Tune-Up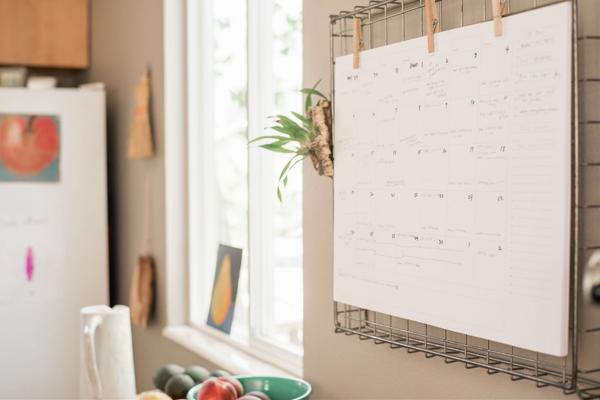 One of the best ways to save money on winter energy bills is to book a heating system tune-up with a professional HVAC technician. It's vital for keeping your system working efficiently and your home comfortable while avoiding system breakdowns in the middle of a frigid night.
Similar to how a car needs regular oil changes, your heating system needs frequent upkeep for efficient performance. Without proper maintenance, your system will lose efficiency. As it strains to meet your normal heating demands, it consumes more power and increases your energy bills. The Institute for Building Efficiency found that yearly tune-ups can save you 30% to 40% on your heating bills. Not to mention that annual professional maintenance keeps your parts warranty valid, reducing your out-of-pocket costs if you need repairs.
During a heating service, an HVAC technician will carefully inspect your system for broken or worn-out parts and clean your furnace's blower, burners, and fans. Then, they will replace air filters, lubricate motor parts, make minor repairs, tighten any loose wiring, and check the heating elements. Each of these steps is an opportunity to catch small issues before they turn into major repairs or a full system replacement.
---
Book a Comprehensive Heating Tune-Up with MSP Plumbing Heating Air!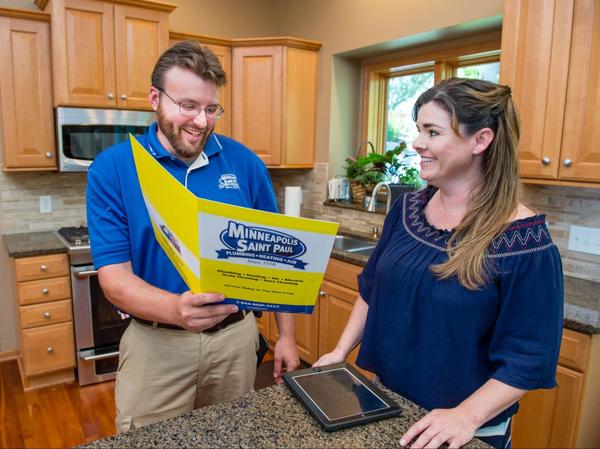 MSP is here for your comfort, and our team is standing by to help you stay warm and cozy all winter! Minneapolis-St. Paul homeowners rely on our knowledgeable HVAC and plumbing technicians to keep their equipment performing at its best. Don't wait; call today and schedule your winter boiler, heat pump, or furnace tune-up. Or you can enroll in our Total Comfort Club for annual tune-ups, priority service, and 10% discounts on all HVAC and plumbing work.
Need a new smart thermostat? Our team has you covered with several systems to choose from!
Call us today at (651) 228-9200 to experience 5-star service!