4 Ways to Improve Your Indoor Air Quality in Minnesota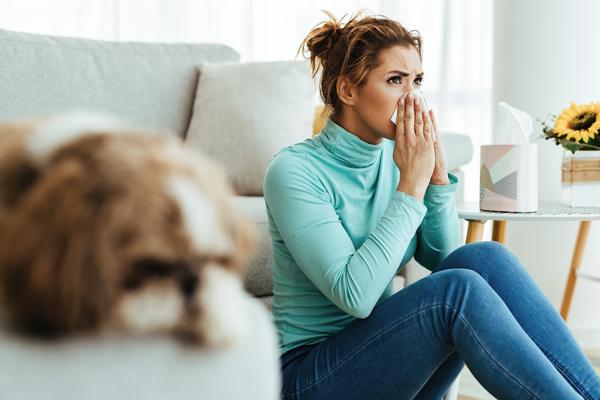 According to the United States Environmental Protection Agency (EPA), indoor air pollution levels may be 2 to 5 times higher than outdoor levels. While this might seem backwards, it's actually due to modern homes becoming increasingly air tight. As you better insulate your home for comfort, sometimes the air quality suffers.
Poor indoor air quality can have detrimental effects on both your physical and mental health– especially if you suffer from allergies. In addition to a runny nose and itchy eyes, you're more likely to experience mental fatigue, poor sleep quality, and even headaches.
The good news is that there are measures you can take to prevent this. Let's take a look at 4 ways to improve your indoor air quality in Minnesota:
Tired of dealing with allergies, stuffy air, or poor indoor air quality?
Call MSP Plumbing Heating Air at (651) 228-9200 to speak with our knowledgeable air quality professionals. As one of Minneapolis-St. Paul's most trusted HVAC companies for over 100 years, we're proud to help homeowners breathe cleaner, fresher air year-round. Contact us for a diagnostic today and we'll provide you with honest, customized recommendations and upfront pricing on the best air filtration products and air quality services around.
1. Frequently Change or Clean Your Air Filters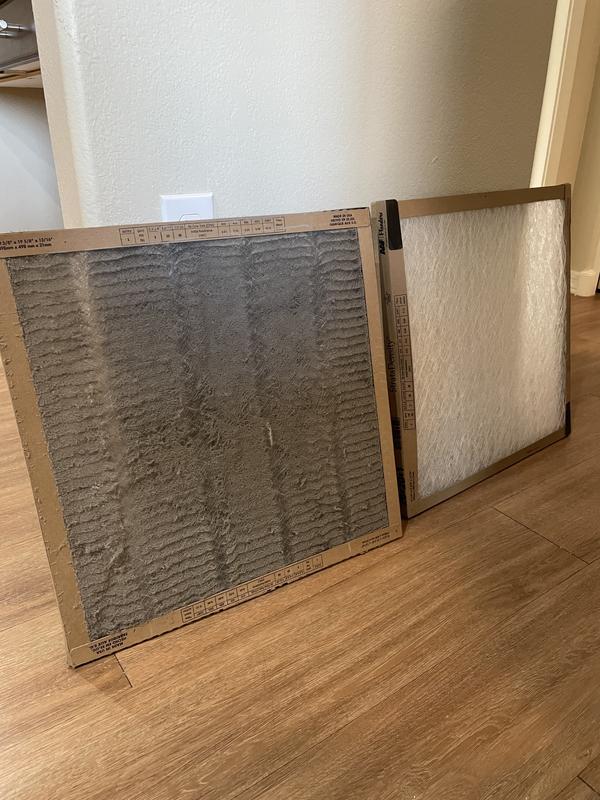 If the air filters in your HVAC system are clogged with dirt, dust, pollen, and other contaminants, these particles will soon get distributed throughout your home. Most air filter manufacturers and HVAC companies recommend changing the air filter every 90 days. However, this frequency may increase if you live in a high-traffic area, have multiple pets, or are in the middle of a home improvement project.
Not sure when to change your air filter? Contact MSP and we can help you find a filter change frequency that's custom to your unique needs and circumstances.
2. Invest in a Whole-Home Air Filter
Whole-home air filters are a worthwhile investment because they effectively get rid of all contaminants in the entire home. You can choose from two different types of filter mechanisms. Media filters filter pollutants out using a physical barrier, and electronic filters "capture" the pollutants by attracting them with a high-voltage charge. Either filter will do an excellent job of protecting your family. They can greatly reduce exposure to unwanted contaminants and reduce the risk of allergies, asthma, and other respiratory diseases.
At MSP Plumbing Heating Air, we've performed tens of thousands of air filter installations. We use the latest polarized media cleaners that can trap up to 99.7% of harmful particles, including viruses and bacteria. During our in-home diagnostic, we'll help you find the right air filter size and efficiency level for your home's square footage and HVAC system.
3. Consider Duct Cleaning
If you've stayed on top of air filter changes and you're still noticing poor indoor air quality, it's possible that you may need duct cleaning.
Over time, your home's air ducts will get caked with dirt, dust, and even mold. When you turn your heating and cooling system on, these contaminants may enter the air supply and get circulated throughout your home. Worse, these contaminants can potentially damage your HVAC system. As dust and dirt settle on your evaporator coils, blower wheels, and other critical components, the system will struggle to heat and cool your home properly, leading to increased strain and decreased efficiency.
To prevent not just poor air quality but repairs and breakdowns too, we recommend investing in professional duct cleaning.
4. Keep Your Home Well Ventilated
Keeping your home well-ventilated will naturally help reduce indoor contaminants and replace it with fresh air. You'll feel more refreshed and energized, and you might even find that you have better mental clarity.
Even in winter or chilly spring, take a moment to open windows and even doors and let in the outside air. Yes, you'll be letting in cold air, but it doesn't have to be for long. Just a little bit of fresh air goes a long way in preventing stuffy, stale air.
Ready for cleaner, fresher air quality?
Give the experts at MSP Plumbing Heating Air a call at (651) 228-9200 to learn how to improve the indoor air quality in your Minnesota home. Diagnostics are just $88 and include a comprehensive review of your home size, needs, HVAC system, and budget. We'll provide you with our honest recommendations and clear, upfront pricing.
We offer convenient same-day service and back up our work with a 100% satisfaction guarantee. Contact us today and see why we've earned more than two thousand 5-star reviews from homeowners in the Minneapolis-St. Paul area!