How Furnace Maintenance Can Save You Money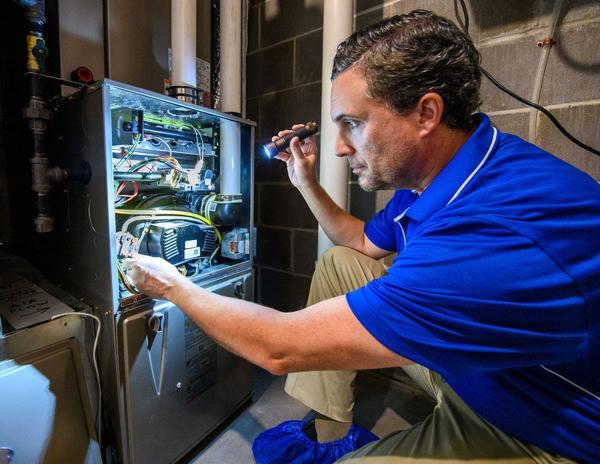 Annual furnace maintenance is not only vital for an efficiently running home but it can also save you a sufficient amount of money in the long run. Our team of HVAC professionals has broken down the four main ways you can SAVE MONEY by being a proactive homeowner & keeping up with your annual system check! See how much you could be saving below!
Energy Efficiency
Furnace maintenance help keep the main components of your system clean from residue and debris buildup, particularly the air filter. By taking proper care of your furnace and all of its components your system will be able to continue running smoothly, allowing your furnace to function at its highest efficiency. Energy efficiency leads to lower energy bills – and you keep more money in your pocket.
Prevent Breakdowns, Repairs, Improve System Lifespan
Most HVAC units are designed to last for 10 to 15 years. Without regular maintenance, this can be a hard feat to achieve. What many homeowners don't know is that HVAC issues occur way before they are going to be noticed. During annual maintenance, your HVAC technician will examine different parts of your system to ensure they are functioning properly and will be able to determine if they are any issues that need to be addressed before they turn into a costly repair or replacement, while also giving your system the attention it needs to prolong its lifespan. Simple repairs on an electric furnace can run as low as $64, while more extensive repairs to a gas furnace can be as high as $1,290. The cost to repair a broken furnace average around $309.
Prevent Voiding Your Warranty
Many furnace manufacturers provide extended warranties, but they are typically offered with a few strings attached – the most common of which is regular maintenance. Trying to DIY your system maintenance or avoiding it all together will nullify your warranty. Meaning if your furnace develops a problem, you will need to pay out of pocket to get it repaired or replaced! The average cost of a gas furnace replacement can range from $2,000 - $5,200. That's up to $5,200 you could be saving!
So to recap your total savings from getting your annual a/c tune-up could be…
Up to $5,200 on replacement
That's savings of $6,490 just from booking an annual furnace tune-up! If that doesn't make you want to be a proactive homeowner, we don't know what will. Our MSP team is COMMITTED to bringing you the comfort you deserve while saving you money.