Cost to Repair a Boiler in Minnesota?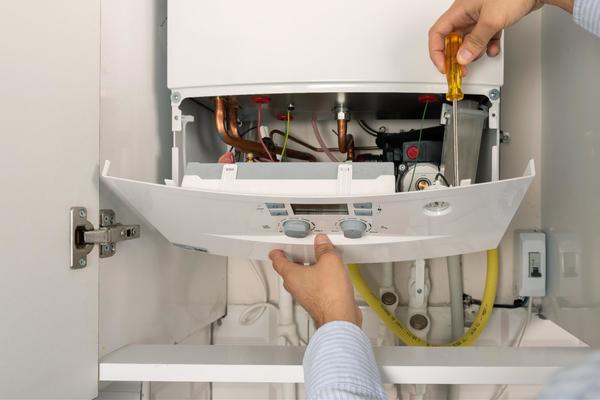 As summer melts away into autumn and winter, most of us rely on our boilers to keep warm. That's why it's incredibly frustrating when a boiler suddenly refuses to work. When a malfunctioning boiler requires repair, you want to know how it will impact your wallet.
A boiler repair in Minnesota is usually about $100 to $600. However, this price may change depending on the following factors:
In some cases, boiler repairs can cost upwards of $1,000. Let's take a closer look at the factors that affect the cost and how you can get the most value for your money.
Do you need an expert boiler repair?
Boiler's Age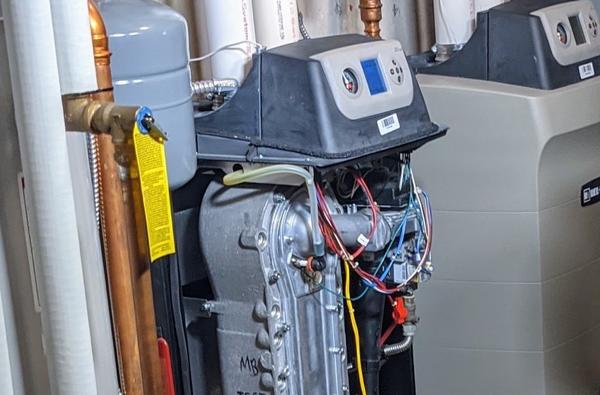 Before you schedule a boiler repair, you should consider whether it would be better to replace it entirely. A good way to determine this is by considering the boiler's age. On average, boilers last around 15 years and may last up to 30 years with regular maintenance.
If your boiler is over 15 years old and has noticeably declined in quality, it's probably worth spending the extra money to replace it. While a new boiler may have higher upfront costs, it will save money in the long term by reducing the risk of future repairs.
Boiler's Condition
Along with the boiler's age, you should consider its condition. For example, say you have an older boiler that functions well, and this is the first time you've noticed an issue. Because it's in seemingly good condition, you can get away with a simple repair.
On the other hand, what if your old boiler is constantly breaking down? That's a good indicator it's time for a replacement.
Are you unsure whether you need a boiler repair or replacement? Our experts at MSP Plumbing Heating Air can help. After evaluating your system, we can break down the cost differences and provide an expert recommendation.
Boiler's Issue
The most significant factor that influences costs is, of course, the type of repair that's needed. Here are a few common boiler problems and the associated costs:
Faulty igniter: When a boiler refuses to turn on, the problem is often due to a faulty igniter. Depending on the boiler's make and model, this can cost anywhere from $350 to $750.
Faulty gas valve: A boiler might not turn because of a defective gas valve, which is responsible for fuel flow. Typically, gas valve replacements cost up to $800.
Faulty thermostat: If your thermostat isn't working properly, your boiler may not turn on and off at the right times. Depending on the model, a new one can range from $250 to $500.
Faulty sensor: Your boiler's sensor helps monitor temperatures. If it malfunctions, the system might short cycle or fail to turn on. Generally, replacing the sensor costs around $300 to $600.
Broken circulator pump: A broken circulator pump is the most likely culprit behind a boiler turning on but not producing heat. Replacing this can cost up to $1,500.
Oversized boiler: Sometimes, a malfunctioning boiler results from having an appliance not the right size for your home. The only solution is replacing the boiler, which usually costs around $14,000.
It's important to note that these are estimates, and the exact repair cost will vary based on your precise boiler issue, make, and model. After examining your system, our team can give you an upfront estimate before beginning the repair.
Validity of Warranties
If you're looking for ways to save on boiler repairs, your warranty might help. Most boilers come with two kinds of warranties:
Labor warranty
Manufacturer's warranty
Labor warranties, which cover the cost of repairs, are usually valid for one to two years after purchasing a boiler. If you have a new boiler or are considering a replacement, your labor warranty can help with costs.
The manufacturer's warranty, meanwhile, covers the cost of replacement parts. It may be valid for anywhere from one to 12 years. Most manufacturers require annual maintenance to keep their warranty valid. MSP Plumbing Heating Air offers a maintenance plan that includes heating tune-ups, regular discounts, and priority service, helping you save money and upkeep your warranty.
HVAC Company You Hire
The final factor to consider is the HVAC company you hire. Hiring a reputable team that doesn't cut corners regarding quality for the best results is important, such as MSP Plumbing Heating Air. When you work with us, you can expect the following perks:
Proven track record: We've spent over a century helping homeowners with their HVAC needs and have a record of 5-star reviews to show for it.
Expert technicians: All our technicians are highly trained, experienced, and reliable.
100% satisfaction guarantee: We are committed to outstanding service and offer a 100% satisfaction guarantee on every project.
---
Need a Boiler Repair? Our Team Is Here to Help!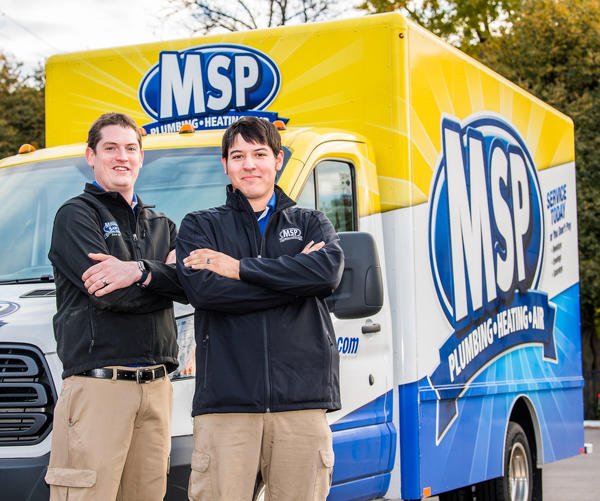 Is your boiler experiencing issues? You can count on the 5-star MSP Plumbing Heating Air team to get to the root of the problem. When you need a boiler repair, you can rest assured we'll get the job done right the first time.
Schedule a diagnostic visit by calling us at (651) 228-9200 today, and we'll be at your Twin Cities home in no time.