Benefits of Ductless Mini Splits in Minneapolis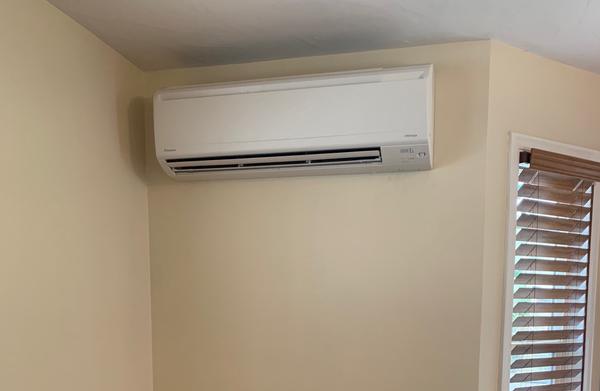 A traditional HVAC system isn't always the right solution for Minneapolis homes. For example, older homes may lack existing ductwork and space for duct installation, or maybe your current system just isn't providing you with the versatility you need to keep everyone comfortable.
Fortunately, a ductless mini split system resolves these issues and more. Keep reading to learn about the benefits of ductless mini splits in Minneapolis homes:
Want to install a ductless AC in your Minneapolis home? Call MSP for a FREE estimate!
Since 1918, MSP has served Minneapolis-St. Paul homeowners with the best home service experience possible. When you schedule a free estimate for a new ductless AC system, you can count on us for knowledgeable, honest advice, clear pricing, and top-notch customer service. We have a proven track record of excellence, as witnessed by our thousands of 5-star reviews!
Save Money on Energy Bills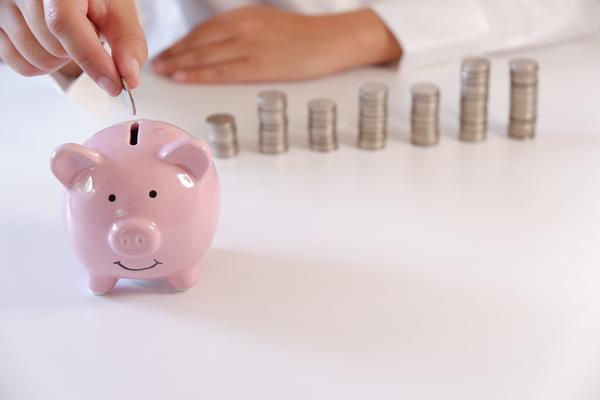 Traditional HVAC systems rely on ductwork to blow conditioned air into your home, allowing it to be distributed in every vented room. Unfortunately, this delivery method results in an expected energy loss of 25 to 40 percent as the air travels along the length of the ducts. This means you lose some cool air you've paid to chill.
In a ductless mini split system, individual units mounted to the interior walls in strategic areas generate warm or cool air, blowing it directly into the room. This means you benefit from every dime you spend on the energy needed for this process. Additionally, mini splits use variable-speed inverters that adjust their speed to maintain your chosen climate settings. This takes less energy than the standard inverters found in traditional systems that can only turn on and off.
Ease of Installation
Mini split installations are incredibly simple when compared to ducted systems. A traditional furnace/AC combo or ducted heat pump all need to be connected by a system of air ducts installed in the ceilings or in your crawl space. Plus, the indoor units are often large enough to fill a small closet, which means even more space taken up inside your home. For many Twin Cities homeowners (especially those with smaller, older homes without ductwork) this just isn't feasible.
Mini split systems include a small, wall-mounted unit that delivers the air into the room and a much more compact outdoor compressor to remove heat from your home. Instead of ductwork, these two units are connected by a three-inch conduit containing refrigerant, drain, electrical, and communication lines. This conduit is fed through a small hole drilled through the wall. This means your mini split system can often be installed in one day without the complex planning needed to maximize ductwork efficiency.
Precision Temperature Control
Ducted HVAC systems run off a single thermostat and work to maintain a consistent temperature throughout the entire home. Mini splits are individually controlled, meaning you can set the unit in one room to your preferred temperature while choosing a completely different setting on a unit in another room. This makes this option great for families with varying climate preferences or even as an addition to a traditional system struggling to keep up in warmer-than-average rooms, such as the kitchen when cooking in the summer.
Additionally, ductless AC systems often incorporate advanced sensors and smart technology, which monitor ambient conditions and adjust cooling output accordingly, providing even more precise temperature control. These systems can maintain consistent temperatures throughout the day, ensuring a comfortable indoor environment while minimizing energy consumption.
Quiet Operation
The mechanics used for an air conditioner to cool your home will make noise while they function. Still, if you have a particular fondness for serenity throughout your indoor space, ductless mini splits operate at a much lower volume.
Eliminating the white noise generated by the need to blow huge gusts of air through lengthy duct systems, mini splits are designed to cool a much smaller area per wall unit, allowing them to lower the power behind those bursts of cool air without sacrificing the impact on the temperature. In fact, most of the mini split system is placed outside your home, so your walls insulate you from the noise generated when the unit is powered up. Some systems even come with a low-noise setting that further reduces noise pollution.
Reduced Carbon Footprint
If you're staying on top of your environmental impact and looking for ways to be kinder to the earth, you'll be happy to know a mini split system will reduce your carbon footprint by using an average of 60% less electricity to operate. This means less fossil fuel burning and less strain on your local electrical system. You'll benefit from lowering your impact on the planet while also improving the burden on electrical infrastructure on hot days when air conditioner use is at its peak.
---
Interested in installing a ductless mini split in your Twin Cities home? Call MSP for trustworthy advice and honest pricing.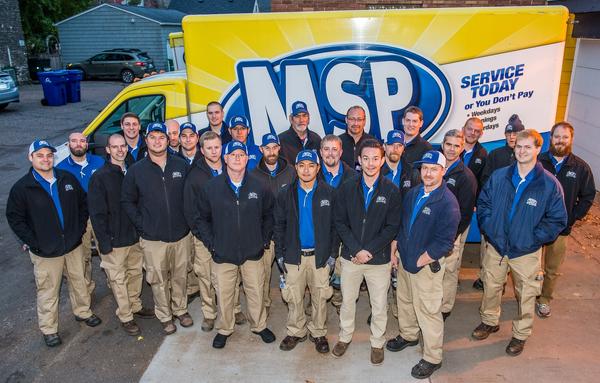 MSP Plumbing Heating Air has over a century of experience helping Minneapolis-St. Paul homeowners maintain the highest comfort level possible. We respect the value of your hard-earned dollar, so our prices are honest and upfront, and we make sure to do every job right the first time so you don't have to worry about paying for repeat labor.
For a free ductless AC installation estimate, call us at (651) 228-9200 or click below to schedule online and see why we're rated 5-stars by fully satisfied Minnesotans!